NHS
National Honor Society
Members for 2016-2017
Laney C. Jaelyn G. Victoria V. Kyllie M. Houston S. Kira W. Kati H. Taylor L.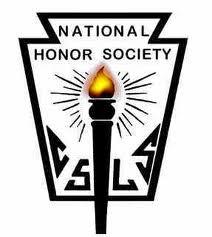 Upcoming Events
August - Decorate Lockers for new school year
September - OBI Blood Drive
October - Bullying Prevention Month
October - Red Ribbon Week
November - Veteran's Day (NHS will serve the Veterans at the community meal.)
November - Volunteer at the Regional Food Bank in Moore
January - OBI Blood Drive
May - Volunteer at Special Olympics in Stillwater
National Honor Society
NHS will be approved on a year by year basis. To be selected for NHS you must be in the top 10% of the high school students currently enrolled. Each student approved for NHS is required to earn 16 service hours per semester.
Students who need a letter of recommendation from the counselor should give detailed information as to what is required for the letter of recommendation and where to send the letter once it is completed. Please allow 2 weeks for letters of recommendation. During busy times of the year in the counseling office, turn around time may be 2-3 weeks. Failure to provide adequate information will delay the process considerably.