Homepage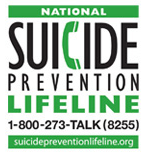 ***Public Law 94-142 required that all handicapped children ages 0-21 receive appropriate services for their handicaps. These handicaps include: Learning Disabled, Educationable Mentally Handicapped, Mental Retardation, Physically Handicapped, Blind and Partially Sighted, Deaf and Hard of Hearing, Severely Emotionally Disturbed, Developmentally Delayed and Speech Impaired.
If you know of a child who you suspect one of theses or any other handicapping condition who is not receiving services for their special handicap; please contact your local school.
The Mckinney-Vento Education of Homeless Children and Youth Assistance Act is a federal law that ensures immediate enrollment and educational stability for homeless children and youth. McKinney-Vento provides federal funding to states for the purpose of supporting district programs that serve homeless students.